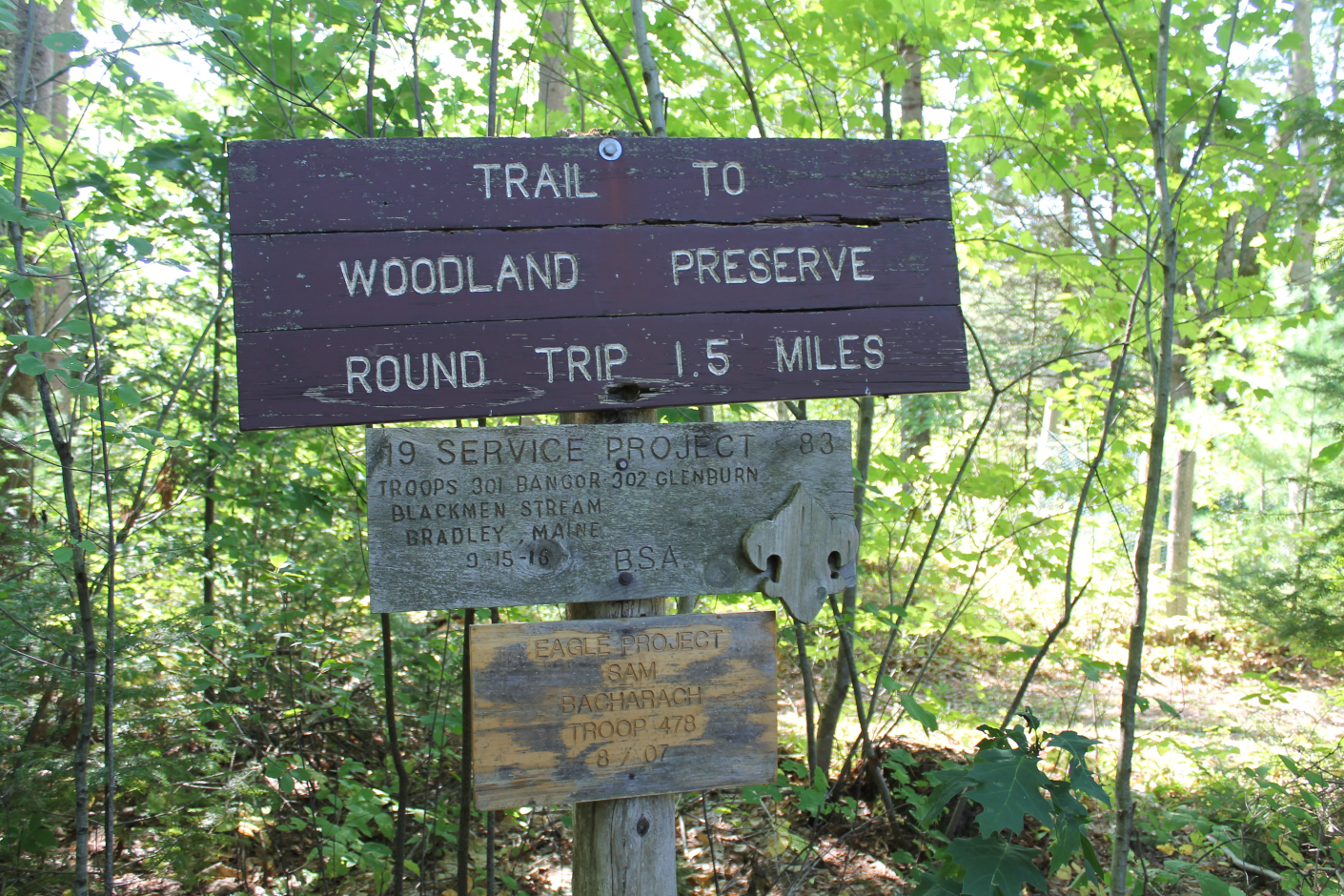 Hiking Trails at Leonard's Mills
The trails at Leonard's Mills wind througha typical Maine forest of mixed hardwoods and conifers. Such mixed forests are full of life and provide diverse habitat for birds and mammals. Each day the trails can be different, so come often.
Trail 2: Blue Trail – 60 minutes – More challenging trail through old growth forest. Trail branches off Nature Trail and ends near the bean pit area. Marked with blue blazes.