Lombard Log Haulers in Bradley, Maine
---
The Maine Forest and Logging Museum has 2 working steam Lombard log haulers in Machinery Hall.
The 1907 Maine Forest and Logging Museum steam Lombard log hauler was recently restored to working condition. You can see the restoration process and operating videos here
The c. 1914 Crooker Family steam Lombard log hauler generously on loan from owners Frank and Ted Crooker. This remarkable Lombard is fully restored and operational and was used as a guide for restoring the MFLM Lombard.
There are also 2 gas Lombards at the museum on generous loan from Paul and Ray Breton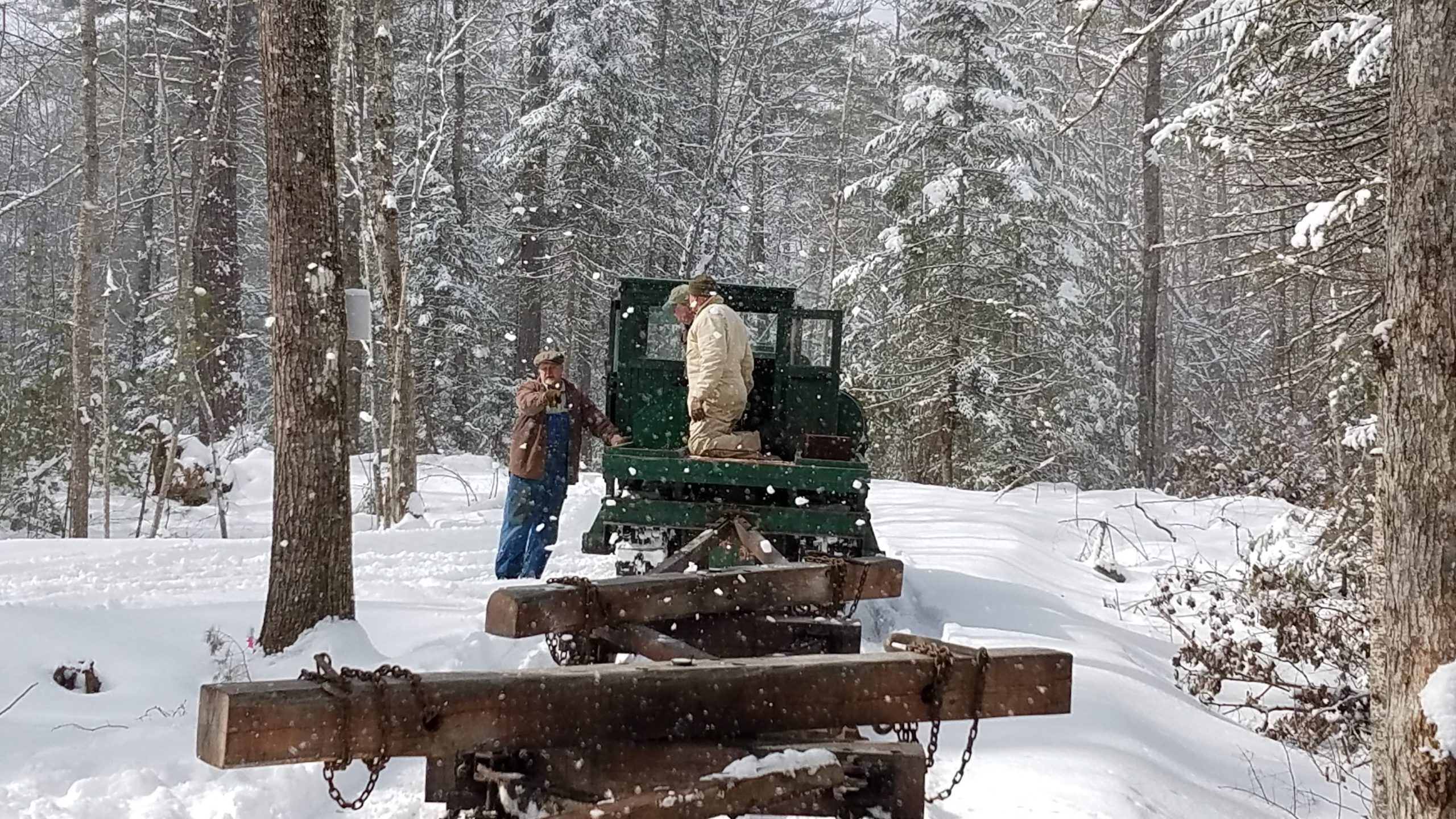 Gas Lombards at museum
1934 Lombard 10 ton Auto Tractor-Truck
1928 Lombard Model 'T' Dump Truck