Children's Days Guidelines
Following are some simple guidelines and expectations that will help everyone enjoy their visit.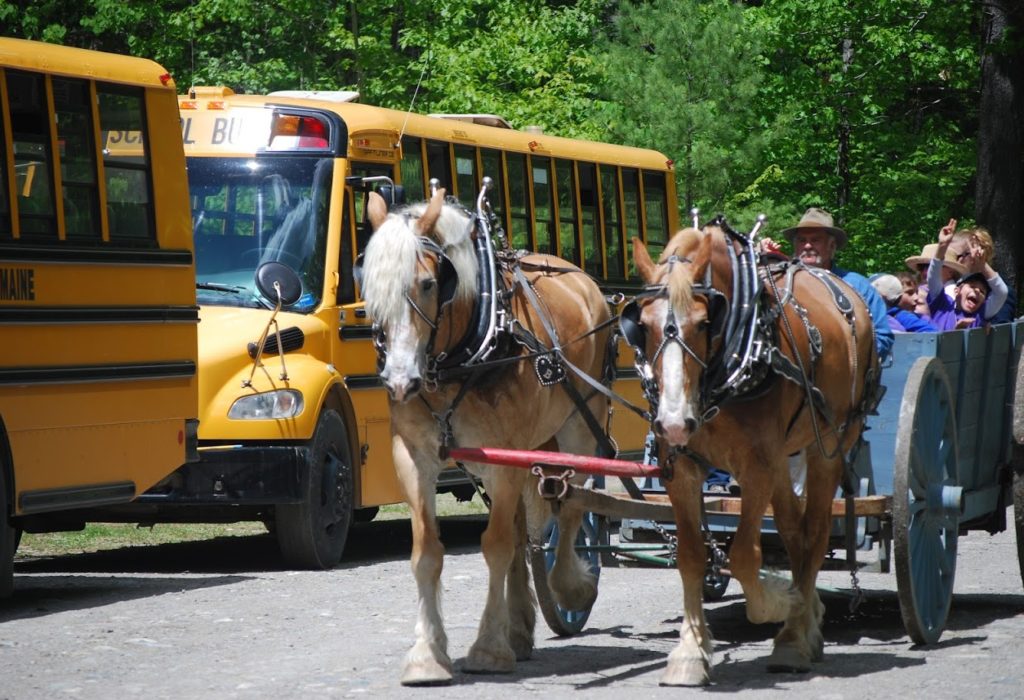 Keep children with a chaperone at all times. We recommend 1 chaperone per groups of 5-7 younger students, please use your judgement for older children.
There are many things to see and do. Groups may want to move to another activity rather than wait in lines. Always stay together as a group.
Horse-drawn wagon rides are the only part of the day scheduled, so arriving on time is important. Wagon scheduling is tight, attendees need to follow that schedule and work around it. Showing up late might mean missing the wagon ride. When you arrive, families can come together to get their tickets, but we would like one representative from schools to come pick up the tickets and pay. Please distribute the tickets to chaperones–they should have a ticket for each student and adult. The chaperone can then bring their group to get a time assigned for the wagon ride for their own group. The wagon holds approx. 18, depending on the size of the children!
Chaperones are asked to assist with hands-on activities and games (tug-of-war, board games, sack races).
The Giftshop will be open–there are many inexpensive items.  <span "color:green";="">Shopping in the Giftshop supports the Museum.
Be conservative with the water at the pump. The caretakers use the same well, and we do not want to run the well dry.
Alert drivers in your group that we have a 1-mile dirt road leading to the Museum's parking lot. Parking for buses is available in the first parking lot that vehicles enter. Automobiles will enter the same parking lot then turn right into the second lot.
If you are not sure about the weather, don't hesitate to call us at 207-974-6278. Any decision to cancel due to severe weather will be made in the morning and we will send an email to you.

PLEASE

take shelter if a sudden thunderstorm comes up (you should read the NOAA info about lightning for your own information–there is no loud speaker at the Museum to issue warnings!).
Whenever possible animals are part of the experience in our 18th century village. You may pet animals ONLY when permission is given by the owners or handlers.

Always

ask

before

touching. All visitors need to watch for horses traveling around the Museum. TURTLES should NEVER be touched.
Please help the children respect the grounds, buildings, and equipment: Walk across bridges – don't run / Do not climb on trees, fences, or buildings / etc. Respect the boundaries of construction sites, and please avoid them.
Above all be prepared for insects: black flies, mosquitoes, and ticks. Ask parents to check their children for ticks as soon as they arrive home. We are an outdoor forest museum and ticks have been found in the area, like most of Maine.
Ask lots of questions…our volunteers love to show and tell!