Grady Machine Shop
One of the newer exhibits at the museum is the Grady Machine Shop.
"It's really no more than an upgraded blacksmith shop…" is how Chester Grady described his machine shop in a 1984 Republican Journal article. But the roadside shop a bit west of downtown Belfast was an icon of American ingenuity and entrepreneurship. In it, one man used cutting-edge technology to fabricate parts for machines that had sprung from the second industrial revolution. And he helped move his corner of America forward.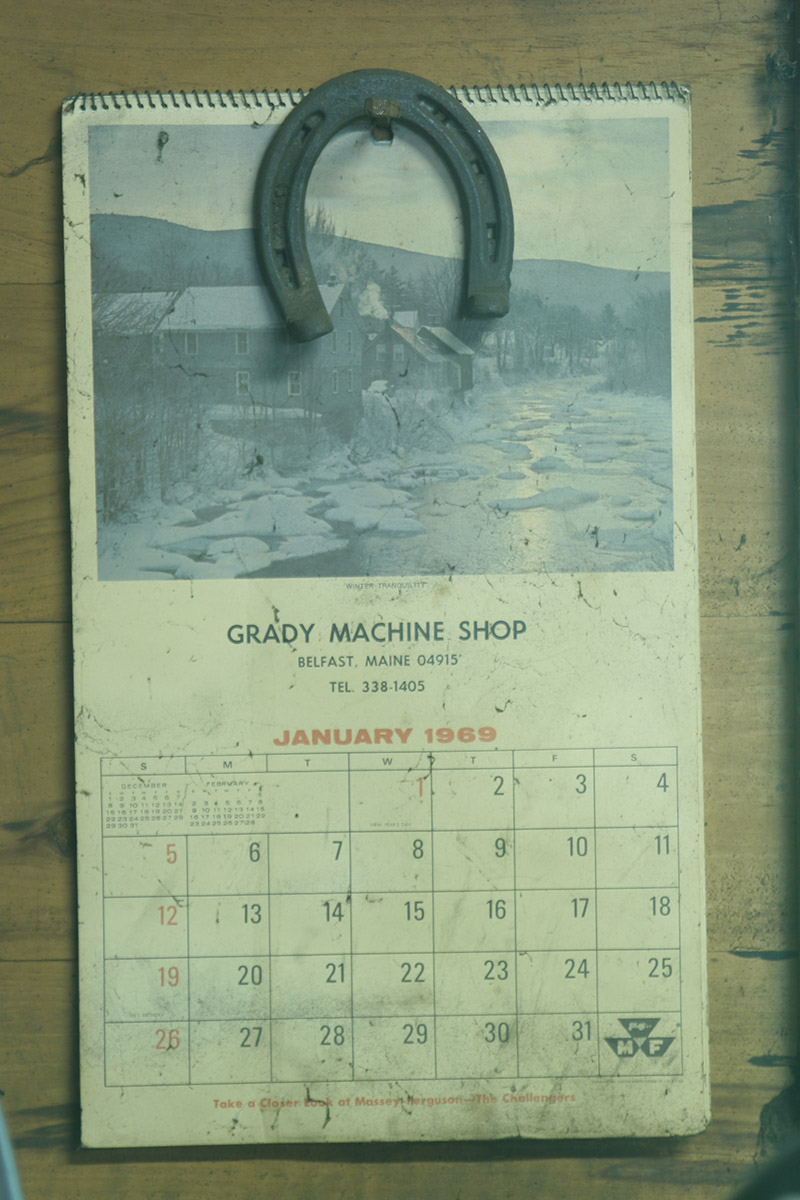 The next time you come to the museum, make sure to stop by the Grady Machine Shop, housed in the Visitor's Center, and see the shop.  When you visit, you will witness the intelligence and ingenuity of one man who worked with his head, his heart, and his hands to serve his community.